Providing Mentor Capital
to AI Founders Starting at Day Zero
Mayfield has a long history of championing entrepreneurs on their inception to iconic journeys. We believe in serving as trusted partners to entrepreneurs at every stage and are guided by a set of operating principles that we call The Mayfield Way. We know that AI-First teams have unique needs and have designed programs and services that meet you where you are. Our $250 million AI Start fund partners with entrepreneurs starting at Day Zero, when often all you just have is an idea.
We like to be the first institutional check in for $1-4 million, investing in startups across the five layers of the technology stack, primarily on the West Coast. Calling all builders, even pre-product.
If you're a founder with an idea you want us to evaluate, email us at aistart@mayfield.com.
How We Help
01
Dedicated Team of Company Builders
Building a successful startup is hard. It takes more than just a great idea and a lot of hard work – you will need a team of experienced and dedicated people who can help navigate the challenges of growth from the seed stage. That's where we come in. Our team has a deep understanding of the startup ecosystem and a proven track record of helping companies achieve their goals. We work closely with our founders to help with strategy, team building, product development, growth strategies, and fundraising. We also serve as sounding boards as founders navigate the ups and downs of the startup journey.
02
AI Founder and Talent Matching
A great team is essential for any startup's success. But finding the right people to join your team can be a challenge. That's where founder and talent matching comes in. At Mayfield, we help to identify and connect founders with the right people to help them build their businesses. This can start early, helping find co-founders with complementary strengths, technical talent, sales and marketing professionals, and more. Our network of experienced recruiters helps define your needs, identifies candidates who will thrive in your culture, and then ultimately places them.
03
Early Market Validation
Mayfield brings a hands-on approach for early market feedback from a network of potential customers. This feedback is needed in order to refine a startup's product-market fit, enhance go-to-market positioning and early customer validation, and align with buyer priorities. Mayfield helps with skill building around customer pitching, pre- and post-product customer introductions, and partnerships/channel preparedness.
04
AI Compute in a Box
AI startups need access to powerful compute resources to train and deploy their models. But these resources can be expensive and difficult to obtain. That's where Mayfield's access to AI compute partnerships come into play. We have developed close relationships with a select group within the cloud and compute providers to help provide unfair access to our early-stage portfolio companies. We work with you to identify your specific AI compute needs and connect you with the right resources to help you meet those needs, on favorable terms.
05
Access to Best of Breed Experts
In today's competitive startup landscape, having access to the right early-stage experts can be a major advantage. We know the best names who can help provide expertise and resources on almost anything: legal, office space, fractional hires, outsourced HR, web design, messaging, and much more. We understand the importance of access to accordion resources in the early innings, which is why we offer our portfolio companies exclusive access to a network of vetted and high-performing partners.
06
AI Pathfinders Network
The AI Pathfinders network is a curated community of academics, practitioners, and entrepreneurs. It builds upon our established rich network of enterprise innovators, who are looking to us for guidance during the paradigm shift to AI. Founders can engage with them through small and large thought leadership themed gatherings, and in 1-on-1 feedback sessions. This provides our early-stage portfolio companies the opportunity to network, test ideas, and be a part of the broader community conversation.
AI Start Team
Vijay Reddy
Partner
Read Bio
Vijay Reddy
Vijay brings over a decade of inception and early-stage investing experience in AI and deeptech, from Clear Ventures and Intel Capital. He had a front-row seat to the rise of AI when neural networks first beat human benchmarks in vision, speech and language. Vijay has invested across the AI stack from silicon, systems, infrastructure software, data, middleware & tools and applications. Some of his past investments include Avaamo, AEye (Nasdaq: LIDR), BabbleLabs (Acquired by Cisco), Common Sense Machines, DataRobot, Hypersonix, Joby (NYSE: Joby), Landing.ai, Lilt, Opaque, and SambaNova.
Read More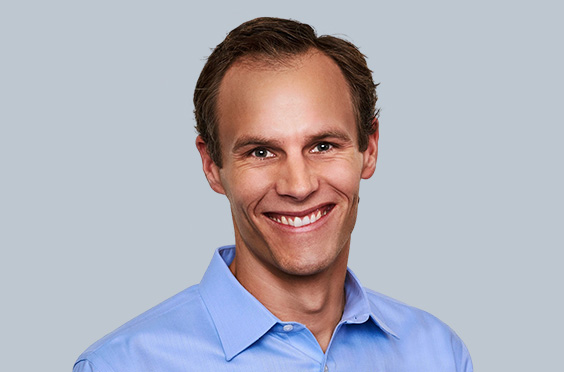 Patrick Salyer
Partner
Read Bio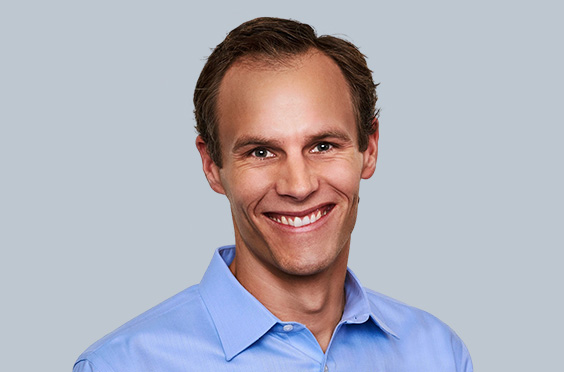 Patrick Salyer
Patrick invests in the enterprise sector, focusing on middleware and API businesses. He believes people matter most, and his investment philosophy starts with building trusted relationships with founders. He helps entrepreneurs by coaching on the CEO growth journey, company building, and go to market strategy.
Read More