People First.
We invest in relationships with entrepreneurs from inception to iconic.
Our Promise to Entrepreneurs
As a venture firm with over 50 years of founding investor experience, we've seen what it takes to build iconic companies and work closely with entrepreneurs at every step of the way.
READ MORE
Our Team
At Mayfield, our motto is people first. Our investment team operates from a shared set of beliefs and partners for the long term with entrepreneurs pursuing big ideas.
MEET THE TEAM
We invest in India.
We have been investing in India since 2006 and have a total of $219 million under management. We are currently investing out of the $108 million Mayfield India II, our second dedicated India fund.
Learn More
Latest News
AI-Powered Talent Search Engine SeekOut Raises $115 Million at $1.2 Billion Valuation
Enterprise | News
2021 Year in Review – Celebrating Founders & Conscious Leaders
2021 was powered by the pioneering spirit of entrepreneurs everywhere. They invented new ways for us to work, live and play, in a world that remained ...
News
HashiCorp IPO – A Playbook to Building a Platform Company
We first met Armon and Mitchell in 2014. They were twenty-something, open source superstars whose products had been downloaded by millions of developers. They had made ...
Enterprise | News
Saving Billions of Lives with Next Generation CRISPR Company Mammoth
The relationship between Mayfield and Mammoth Biosciences began when Mayfield managing director Navin Chaddha met Mammoth co-founder and CEO Trevor Martin back in 2017. Trevor was ...
Human & Planetary Health
KiwiCo: Doing Well While Doing Good
Sandra Oh Lin knew it would be easy for venture capitalists to typecast her as a "mompreneur." It was 2011 and she was raising money for ...
Consumer | Gamechangers
What is happening to risk-taking in venture capital?
Sam Lessin's post in The Information, "The End of Venture Capital as We Know It," prompted heated debate in Silicon Valley. He argued that the arrival of new ...
Company Building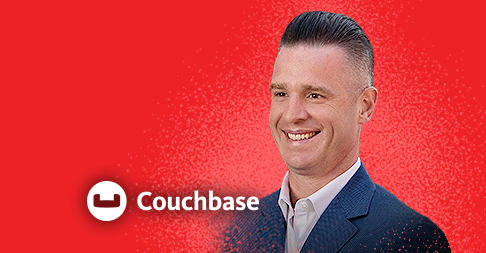 NoSQL Database Couchbase Makes Public Debut with IPO
Couchbase is on a mission to empower enterprises to develop, deploy, and maintain their mission-critical applications by delivering a high-performance, flexible and scalable modern database. Today ...
Enterprise | Company Building | News
Hiring Success Platform SmartRecruiters Raises $110M Series E at a $1.5B Valuation
Enterprise | News