We invest in exceptional people whose mission in life is to create a better world for our generation and the next ones.
We invest across the engineering biology innovation loop at the earliest stages of company building, primarily Seed and Series A. Since 1969, we have partnered with scores of legendary entrepreneurs and know that company building is a marathon, not a sprint. Learn more about our promise to entrepreneurs.
We have served as early investors to iconic biotech and healthIT entrepreneurs for over 50 years including Amgen, Genentech, Heartstream, Intuitive Surgical, Millennium Pharmaceuticals and Mammoth Biosciences. The ability to marry the engineering approaches of information technology with advances in biology will re-invent trillion dollar industries and transform human and planetary health. 
Reversing climate change and preserving humanity is the greatest task of our generation, and also presents the greatest entrepreneurial opportunity in history. By using biology as a technology to reinvent production of the food we eat, the clothes we wear and the places we live and work in, we have a path to zero carbon footprint societies.
Non-obvious Insights from Healthcare Innovators
Get a deep look at non-obvious insights from healthcare innovators, shared at previous Mayfield gatherings.
Human & Planetary Health Team
Ursheet Parikh
Ursheet invests in Infrastructure Software and Human & Planetary Health.
His investments in the enterprise sector include Versa Networks (Security and SD-WAN), Qwiet (Application Security), Rancher Labs (Cloud Computing platform acquired by SUSE), CloudGenix (SD-WAN platform acquired by Palo Alto Networks) and Netsil (Application Observability platform acquired by Nutanix).
Ursheet's investments in human & planetary health include Mammoth Biosciences (CRISPR), Mission Bio (Single Cell Sequencing, Oncology), Qventus (Healthcare AI), Endpoint Health (Precision Immunology), Mirvie (predict and prevent pregnancy complications for moms and babies), GraphWear (Continuous Non-invasive Glucose Monitoring), Chemix (AI-powered next gen EV battery technologies) and Foodsmart (reverse metabolic disease).
Prior to Mayfield, Ursheet had an operating career as a repeat entrepreneur and executive at Cisco and Microsoft. Ursheet was co-founder & CEO of StorSimple – the leading cloud-integrated storage company that was acquired by Microsoft in 2012.
Ursheet holds an MBA from the Wharton School and a Bachelors in Computer Science from the Indian Institute of Technology in Mumbai, from which he received the Young Alumni Achiever award in 2015.
Ursheet is passionate about accelerating healthcare innovation and transforming college education where his family foundation is focused.
Full Bio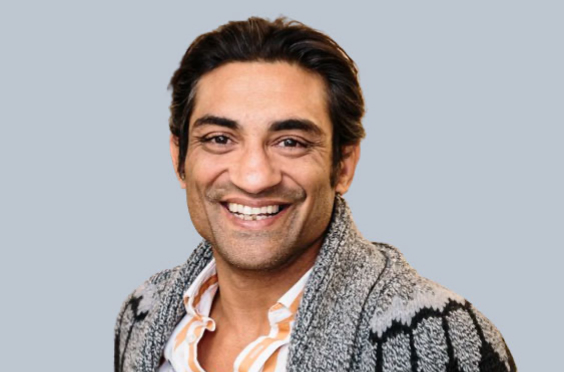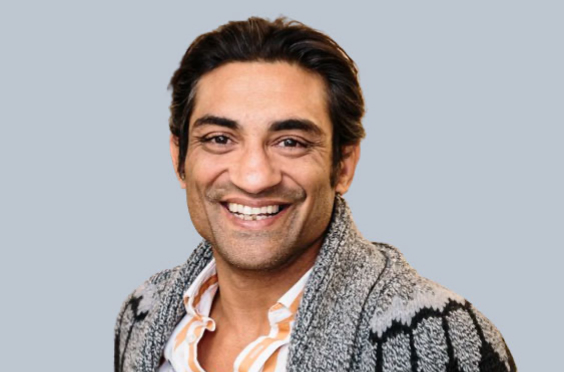 Arvind Gupta
Arvind Gupta focuses on investments in Human & Planetary Health where his mission is to invest in science based companies that could change history. Ranging from reinventing our food system to stopping climate change to novel therapeutics, Arvind was the first investor in breakout companies such as Geltor,Synthex, Prime Roots, NotCo, Prellis, New Culture, DNA Lite, Catalog, Prellis and Memphis Meats.
As Founder of IndieBio, Arvind redefined the pace and possibilities of early stage biotech, investing in over 136 companies in five years, defining human and planetary health, and growing the IndieBio portfolio into billions of dollars in value. Under his leadership, IndieBio expanded to New York and grew to fifteen investment professionals with a world renowned adjunct partner board. He now serves as Venture Advisor at IndieBio.
Arvind is the author of Decoding the World: A Roadmap for the Questioner, published by Twelve Books, a division of the Hachette Publishing Group. He was honored with the F50 Global Award for Impact in HealthTech Innovation. He is a frequent speaker at TechCrunch Disrupt, Slush, TedX and Future FoodTech. His work has been profiled in global media outlets such as Bloomberg News, Forbes, The Guardian UK, Neo.life, Nikkei News, Rotman, The Times of India, and CGTN in China. Arvind has been a guest lecturer at UCSF, MIT and Harvard and is a judge at the annual BIO conference startup stadium.
Prior to founding IndieBio, Arvind was Design Director at IDEO in Shanghai where he earned numerous international design awards and presented his work at the San Francisco Museum of Modern Art. He was also a BASE jumper and big wall climber and now fights professional grappling.
Arvind received his B.S. in Genetic Engineering from UCSB. He holds 8 patents.
Arvind is married to an Icelander and has two daughters.
Full Bio